Payment Policy
Payment is due at the time services are rendered. If you have any special considerations regarding payment, please discuss this with the receptionist prior to seeing the doctor. We accept a variety of payment options, including cash, check, Visa, Mastercard, Discover, American Express, and CareCredit.
How To Apply for CareCredit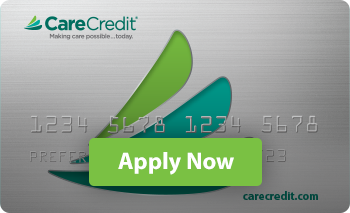 CareCredit is a personal line of credit for healthcare, both human and veterinary. It works like a credit card that is used for your pet's healthcare services. To apply for CareCredit, click the button to the right. If accessing the Internet is not an option, you can also call their 24/7 phone number at 1-800-365-8295.
Are you already signed up for CareCredit?
Click the button below to pay your bill online.